The Richmond Ambulance Authority and AAA Mid-Atlantic will be holding Child Safety Seat Inspections ahead of Thanksgiving. AAA predicts holiday travel will be higher than last year, with more than 55 million people expected to travel for Thanksgiving this year, including more than 1.4 million travelers here in Virginia. This means it's especially important for families traveling out of town for the holiday, or just running those last-minute errands, to make sure they have secured their most precious cargo before they drive – their children.
Harold Mayfield, an RAA Child Passenger Safety Seat Technician says "Nothing is more important than the safety of our children and we cannot stress enough how important a correctly installed car seat is before any holiday trip takes place, no matter how far."
"Two of the most common mistakes people make when installing child passenger safety seats are installing them too loosely and incorrectly adjusting the harness. At this event trained experts will be able to assist caregivers in correcting these and other issues, ensuring that children are as safe as possible," said AAA Mid-Atlantic spokesperson Morgan Dean.
To help travelers or anyone who desires to have their seats checked, RAA, AAA Mid-Atlantic, and Richmond Fire will be holding Car Seat Safety Check stations on the following dates and locations: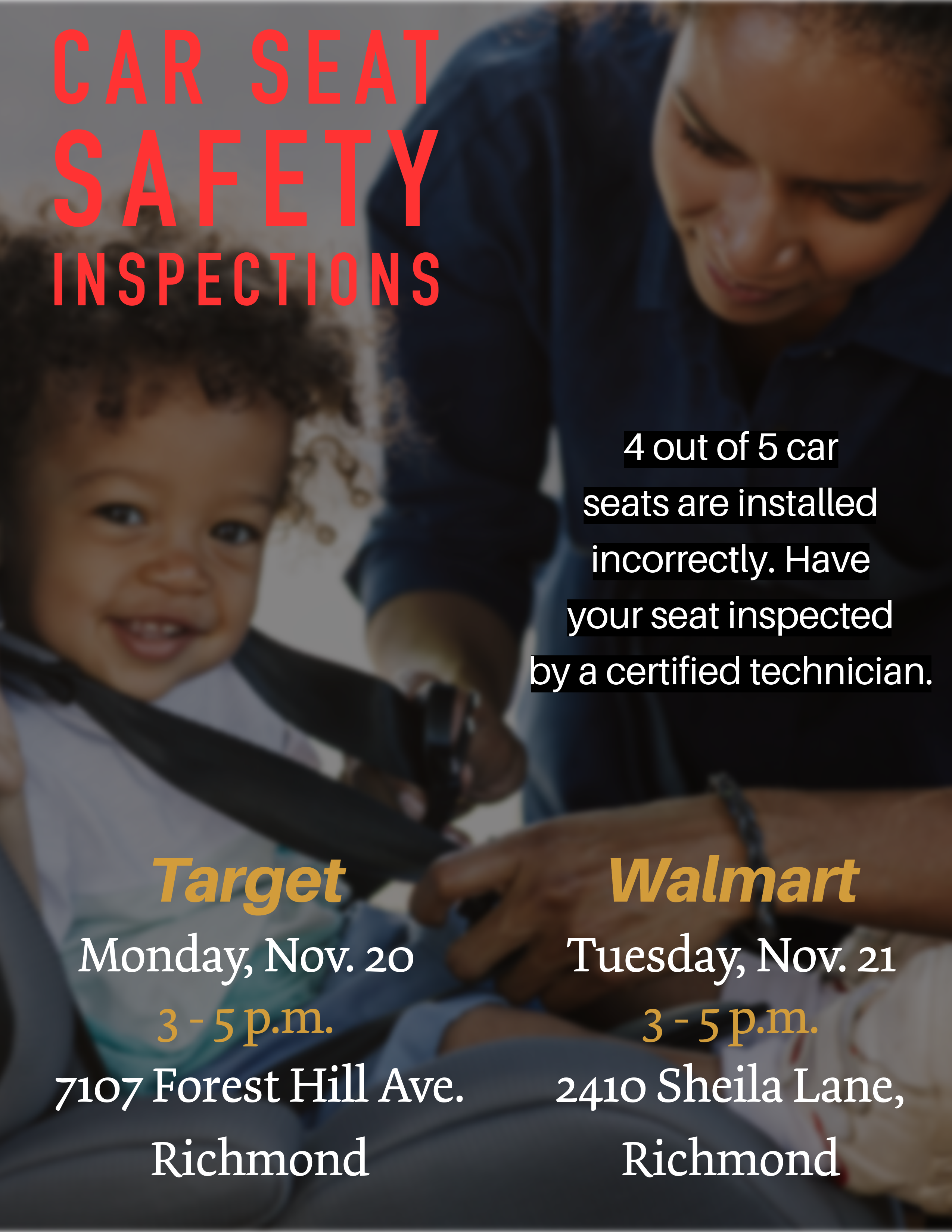 Authorized Child Passenger Seat Safety Technicians will be available to check seats or boosters for those who attend. The latest research from the U.S. Department of Transportation's National Highway Traffic Safety Administration (NHTSA) shows that nearly half (46%) of car seats are misused. Using age- and size-appropriate car seats and installing them correctly are the best ways to reduce serious injury and death.