Why Work at RAA?
If you are looking for a fast paced environment, enjoy serving your community, and have a strong desire to help save lives, then this is the place for you. For decades the Richmond Ambulance Authority has built a national and international reputation for being one of the best EMS systems in the world. RAA constantly strives to be on the cutting edge of technological advancements in the field and our providers get experience and training unmatched by most EMS systems. Our staff members have achieved great success both internally and beyond our organization. If you want to put your training and skills to the test, you will get that opportunity daily at RAA.
We are looking for highly motivated, ambitious, dynamic self-starters who want to grow personally and professionally. We are patient focused and dedicated to excellent customer service, quality care, and community engagement. We also offer generous benefits and competitive pay. We invite you to explore our website and find out more about us and the benefits of working for a world-class mobile integrated healthcare system.
RAA is committed to the full utilization of all human resources and to a policy of equal employment opportunity. RAA is committed to providing equal employment opportunities for all persons regardless of race, color, religion, sex, marital status, national origin, disability, age, genetic information, sexual orientation, pregnancy, childbirth or related medical conditions, or any other classification protected by statute.
At the Richmond Ambulance Authority, we are committed to providing every employee with the tools and support to be successful.  Our mission is to provide world-class EMS to our community and to be the employer of choice to our employees. We are committed to excellence and outstanding customer service.
EMS Placement Program
The Richmond Ambulance Authority (RAA) created the EMS Placement Program to help highly motivated candidates find a career path in Emergency Medical Services. This unique opportunity offers carefully selected students the chance to work for RAA as they're trained to become Emergency Medical Technicians (EMT) in the field. Selected candidates will be hired with the opportunity to be cross trained as a Logistics Service Technician (LST) in RAA's Logistics Department or System Status Controller (SSC) in RAA's Communications Department.  Employees in the program will have their EMT-B certifications paid for by RAA and will be expected to complete a minimum of 16 hours of course material per week. Employees who successfully complete the EMS Placement Program will be offered full time employment with RAA. For more information, please fill out our Recruitment Form and someone from our Human Resources Department will contact you.
Benefits for Employees Include:
Medical Insurance

Dental Insurance

Vision Insurance

Holidays

Paid Time Off

Computer Loan Program

Short Term Disability

Long Term Disability

PTO Donation

Bereavement Leave of Absence
Life Insurance/Accidental Death and Dismemberment

Optional Life Insurance

Paid Time Off

457 Deferred Compensation Retirement and Savings Plan

Employee Assistance Program

Health and Dependent Care Flexible Spending Accounts (FSA)

Life Assistance Fund
The Richmond Ambulance Authority offers extensive training that specifically prepares our Paramedics, EMTs, and Logistics staff to work in the City of Richmond. Each employee will go through New Employee Orientation (NEO) filled with classroom exercises and our award winning Emergency Vehicle Operators Course – (EVOC). New employees will also get Continuing Education credits. Our experienced and highly qualified trainers will make sure you are prepared before you go out into the field for preception. We are dedicated to making sure you have all the skills and knowledge necessary to protect yourself, patients and the public. Please look through the New Employee Information section for what you can expect and will need on your first day.
New Employee Checklist
Before beginning your employment with the Richmond Ambulance Authority, employees should be prepared to have the following before you arrive for your first day.
Field Providers including Paramedics, EMT-I, EMT-B, and Logistics
-Fingerprint
-Drug Screen
-Human Performance Evaluation (HPE)
-Immunization
-Uniform fitting – Heroes Apparel 
-T-Spot (TB) (does not apply to Logistics)

Administrative
-Drug Screen
-Fingerprint


Mock NEO Schedule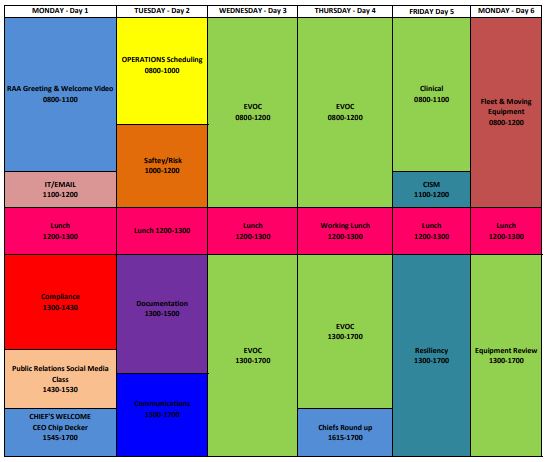 2023 NEO Orientation Schedule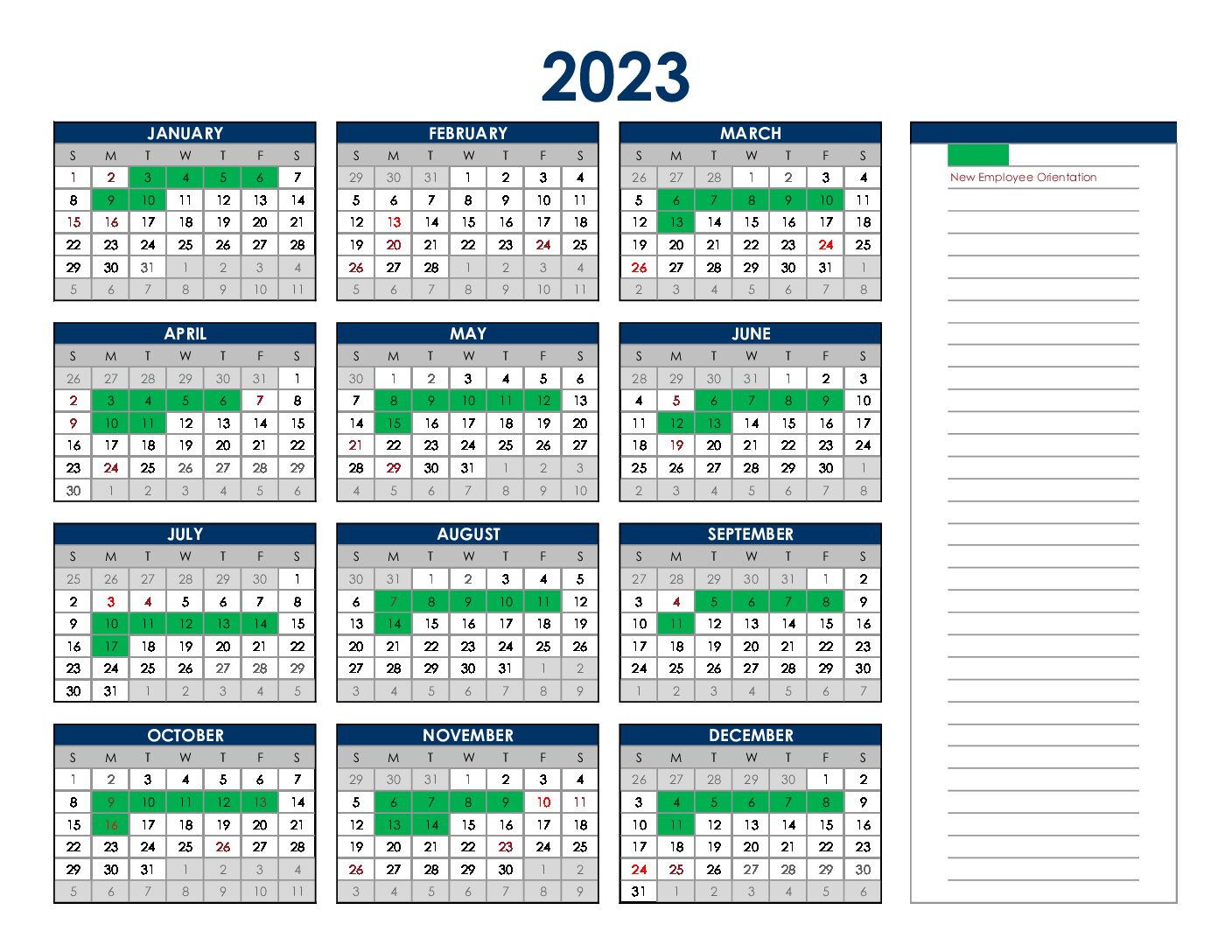 Are you interested in learning more about working at RAA? Fill out our recruitment form and a staff member from our Human Resources department will contact you. Please note, the recruitment form is not part of the application process. It is intended for those interested in learning more about employment opportunities.  
Recruitment Form
Testimonials
"The time I spent working for RAA helped me to develop my leadership and management abilities. During that time I was afforded the ability to train with, and mentor from nationally recognized leaders in the EMS profession. I was given tools I use every day as an EMS leader."
"Working with RAA changed my life. I was afforded the chance to engage and educate the public, provide cutting edge patient care and absorb leadership principles that helped me grow leaps and bounds each day. These principles have assisted me in teaching others and continue to afford me opportunities I feel would not have been possible without the wisdom provided from my time at the Richmond Ambulance Authority."
"My experience as a Paramedic with RAA set the groundwork for my career in medicine. Working at one of the most advanced EMS agencies in the nation fueled my medical knowledge and was the driving force which led me into medical school. The skill set acquired as a medic allowed me to rapidly excel as a medical student. I can recall a strong sense of comfort and confidence when I started my clinical rotations. I still apply many of the principles and expertise developed at RAA with my work as Chief Resident and an Attending Physician. I am very appreciative for the opportunity RAA provided me and for the life long colleagues I've made."
EMS First Steps and Reciprocity 
Would you like to know more about becoming an EMS provider in Virginia?
Have no experience but interested in what it takes to work in EMS? The Virginia Department of Health has detailed information about what it takes to get your certification. If you would like more information just visit the Virginia Department of Health.
Are you a Paramedic or EMT in another state interested in working at RAA?
The Virginia Office of Emergency Medical Services will accept and consider applications from providers with current EMS certifications from ANY state or U.S. territory for certification in Virginia at the EMT level only through Legal Recognition. For more information and to download a Legal Recognition application package visit the Virginia Department of Health.
The Office of Emergency Medical Services recognizes all current National Registry certifications for reciprocity. Anyone who is coming into Virginia's EMS system with a current National Registry certification will be required to complete an Application for Reciprocity and mail copies of EMS credentials to the Division of Educational Development of the Office of EMS. For more information visit the Virginia Department of Health.