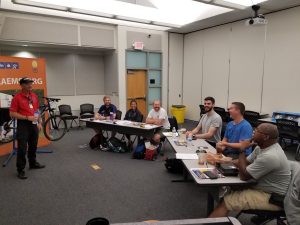 The Richmond Ambulance Authority trained bike medics Tuesday. These medics are trained through the International Police Mountain Bike Association or IPMBA standards which are the "gold standard" for public safety cycling training.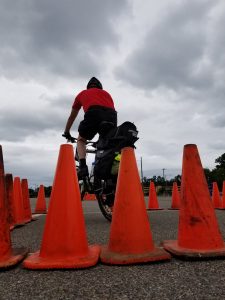 The bike medics have been IPMBA trained for the past 10 years and RAA was one of the first  EMS systems in the state to be trained. These medics can get to the patients ambulances cannot maneuver to during events with large crowds like this weekend's 5K Bike Ride and Community Day. Riders are taught how to balance, and ride through different obstacles while carrying medical supplies.
The use of bicycles by police, EMS, and security personnel continues to grow along with increased awareness of the benefits of an extremely mobile team of first responders. The goal is to provide assistance to those who need it as quickly, safely and effectively as possible.