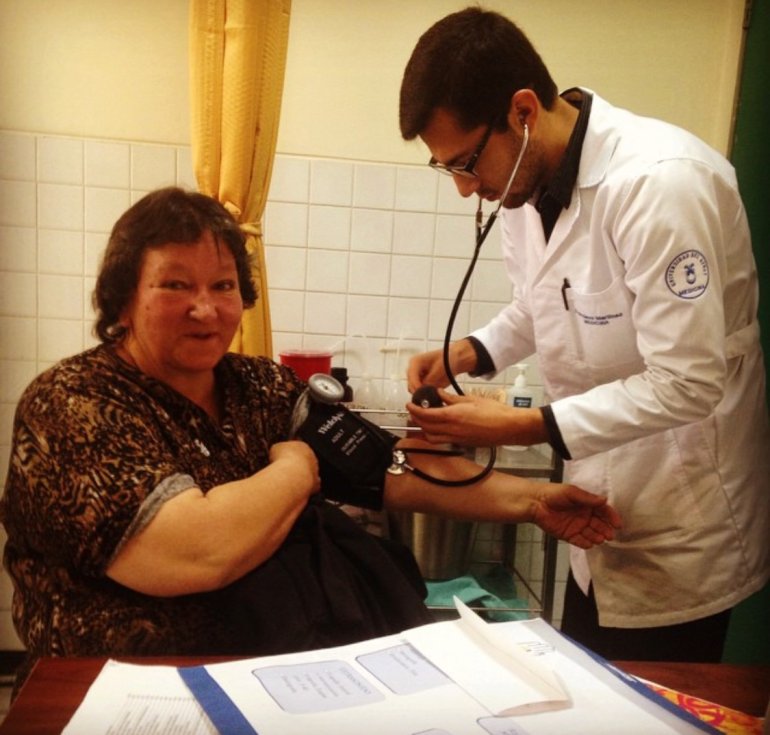 March 22, 2018
RICHMOND, Va. — It is a hands-on lesson, with quite a reach.
Francisco Martinez and Juana Cordero, new physicians, soaked up knowledge nearly 3,000 miles from home.
The doctors from Ecuador immersed themselves in the Pan American Trauma Society's Observer Program.
For six weeks, the surgeons-in-training worked side by side with professionals at Richmond Ambulance Authority and VCU.
"For me it is the best. I couldn't think of doing anything else," Dr. Martinez said
"We were in the truck. We were going to calls. 911 calls. All kind of calls," Dr. Cordero added. "I've always wanted to help people and besides I like blood."
The young doctors gained invaluable experience on the ambulance, in the E.R. and the classroom.
Dr. Martinez, 25, called the exposure to patient care in the United States priceless.
"So, it is really nice to talk to them. Know what they are experiencing and to make them feel better and take them to the hospital. In the right way," Dr. Martinez said.
Dr. Cordero, 24, said learning from some of the best physicians and first responders was an enriching experience.
"The team here knows exactly what to do," Dr. Cordero said.
Rob Lawrence, with Richmond Ambulance Authority, said the young ambassadors could become thought leaders in medicine and patient care back in Ecuador.
"We like to pay everything forward that we learn. Whether it is in Richmond, Virginia, the United States, or globally," Lawrence said. "From a medical perspective the world is a village and we can learn a lot from each other."
VCU surgeon Dr. Edgar Rodas taught Juana and Martinez in their native Ecuador. Dr. Rodas said the intense training can strengthen their foundation as doctors.
"Hopefully they can make a difference in influencing people coming here," Dr. Rodas said.
"I think it is going to be hard. But I think it is a great experience of life. A great experience of life," Dr. Cordero said.
The grateful doctors said when they return to South America to launch their career as lifesavers, their patients will always get a dose of Richmond with their care.
"The feeling of the people when they say thanks for your service it is the best you can feel," Dr. Martinez said.
Dr. Cordero got a lesson outside of the E.R. and Ambulance Authority when she experienced her first snowfall while in Richmond.
The doctors recently returned to Ecuador and another group of doctors from South America will arrive in Richmond the first week of April.
This article originally appeared on  wtvr.com