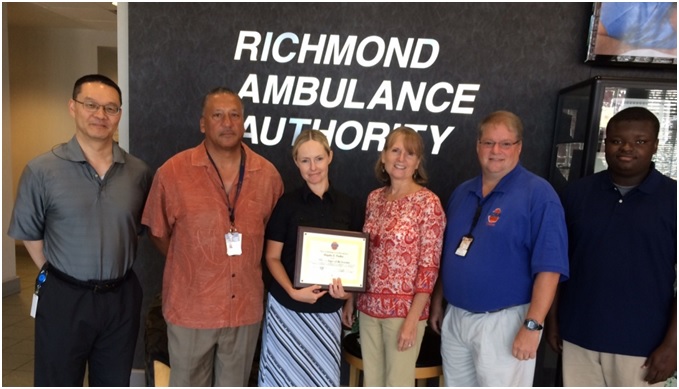 Congratulations to Senior Accounting Specialist Angela Parker who is our Employee of the Quarter!
Angie started with RAA in November 2008 as our Bookkeeper/Accountant, and in 2014, became our Senior Accounting Specialist. For the past six years, Angie has done an excellent job processing and maintaining accurate records of accounting transactions; preparing reports and/or reconciliations for various accounting transactions or systems; works with Reimbursement to process and maintain Lifesaver membership applications and payments; assists in establishing and maintaining accounting control procedures; resolves accounting discrepancies. She is prompt in turning around purchase orders within 24 hours, has great working relationships with her peers, and assists in correcting other Department's oversights and discrepancies.
Her colleagues have come to count on her attention to detail which helps to save RAA time and money. In short, Angie is a critical member of the Finance Department. This quarter, we honor her work ethic and commitment and to her position and are proud to have her as a part of the RAA team.