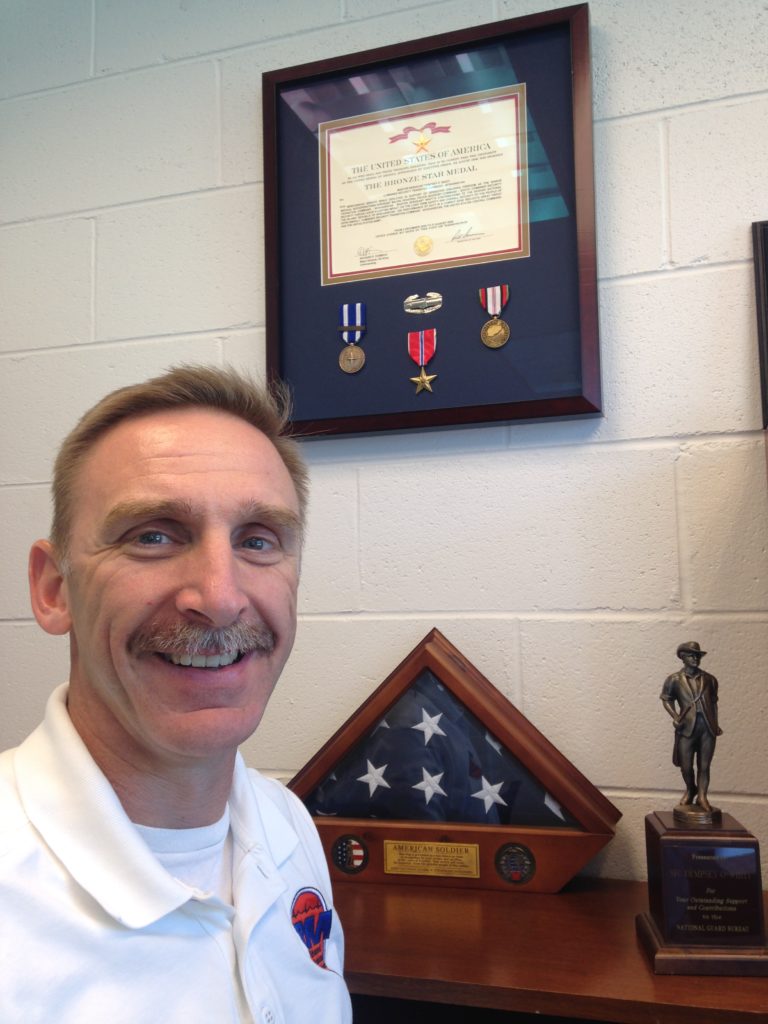 Richmond Ambulance Authority Director of Operations Dempsey Whitt was recognized this week as one of the 50 honorees in the 2014 Allen and Allen Hometown Heroes awards.
Now in its fifth year, the Allen & Allen Hometown Heroes award recognizes Virginians who are responsible for generating positive change in the community or in the lives of others. Dempsey's award was made for service to the Commonwealth of Virginia in two uniforms – that of an EMS provider as both a flight and ground medic, and in his other role as a Sergeant Major in the Virginia National Guard, where he served on active duty in Afghanistan. His citation reads:
"Dempsey has served his country for over two decades, including 400 days in Afghanistan where he earned the Bronze Star Medal for acts of merit. Prior to Afghanistan, Dempsey served as Chief Flight Paramedic at PHI Air Medical. He has also served as a Sergeant Major in the U.S. Army. In addition to his service to his country, Dempsey impacts his community locally as the Director of Operations for Richmond Ambulance Authority. He continues to give back to those in need and is an advocate for his employees. He is an active member in his church and a dedicated runner with the VA National Guard Marathon team. "Dempsey is selfless, always caring, will give all he can give to anyone in need and seeks out ways to continuously give back."
RAA CEO Chip Decker said, "We are delighted that Dempsey has been recognized as an outstanding Virginian both at home, with us at RAA, and away with his National Guard duties. He is an outstanding leader and sets a fine example for all to follow and this award is well deserved."
Dempsey will receive his award later this month at a formal ceremony.