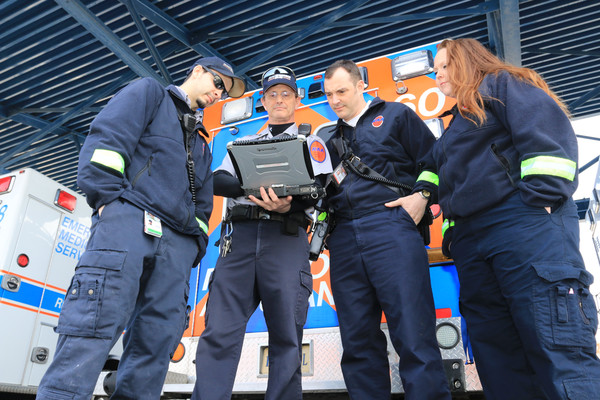 The Richmond Ambulance Authority (RAA) is an organization embracing the EMS Culture of Safety in every department, from field staff to administrative offices.
New employees are told by everyone from the CEO to their field training officer (FTO) how our desire for them to be able to go home at the end of the shift is our inspiration. When it comes to vehicle operations, RAA takes its task to provide safe crews in safe vehicles very seriously.
Hard to believe, but statistically an ambulance in the wrong or poorly trained hands can become a weapon of mass destruction. Statistics have proven EMS workers in the United States are a "high-risk" population and have a fatality rate of 6.3 per 100,000 workers, 1.4% greater than the national average. Among the 65 fatalities for EMTs between 2003 and 2007, emergency medical technicians and paramedics accounted for 60 deaths, while "ambulance drivers" and attendants accounted for the remaining five deaths.
In addition to fatal injuries, around 19,900 nonfatal injuries requiring treatment occur to EMS workers each year.Against this backdrop, the RAA leadership team is committed to a "crew chain of safety," establishing a level of safe and skilled vehicle operations. They are developed and sustained while also being measured and managed.
The "crew chain of safety" (CCS) is very similar to the American Heart Association's Chain of Survival. Each link, although distinct and specific in nature, is only as effective as the next one. Their collaborative and overlapping efforts are what create the ultimate success. RAA's CCS has a minimum of nine links. Each one contributes specific content; however, none is mutually exclusive of another.