Richmond Ambulance Authority Recognized by IDG's Computerworld for Strategic Deployment of Mobile & Wireless Technologies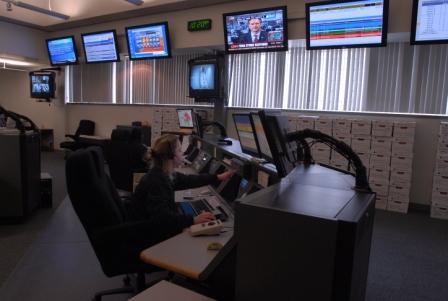 RICHMOND, Va. – May 29, 2007– The Richmond Ambulance Authority (RAA), a leader in EMS advancements throughout the United States and abroad, has been recognized by Computerworld's Mobile & Wireless World Conference, the world's premiere educational event on mobile and wireless technologies, as a Finalist in Computerworld's "Best Practices in Mobile & Wireless" Awards Program.
The award honors organizations that have applied exemplary mobile and wireless solutions to provide strategic advantage to their enterprise. The finalists received recognition for their achievements during a special awards ceremony at Computerworld's Mobile & Wireless World Conference, which was held  May 21–23, 2007 at The Ritz-Carlton Grande Lakes, Orlando, Fla.
Finalists were evaluated by a panel of judges based on case study submissions that profiled the company, its IT department and mobile and wireless challenges, as well as application deployment details, summaries of the key technology used and measurable solution outcomes.
In the category of "Business Evolution through Mobilizing Field Workers," the finalists were:
CSX, Jacksonville, Florida
Gaz Mitro Plus, Boucherville, Quebec, (Canada)
J.B. Hunt Transport, Inc., Lowell, Arkansas
Richmond Ambulance Authority, Richmond, Virginia
San Diego Police Department, San Diego, California   (Honoree)
"Companies recognized by Computerworld's Mobile & Wireless World Conference can be proud of the accomplishments of these talented IT professionals. Their hard work and dedication to the best practices in the mobile and wireless industry benefit their companies, employees, and customers alike," said Ron Milton, executive vice president, Computerworld.
The Richmond Ambulance Authority was created in 1991 with the requirement that it meet both stringent response performance and exacting clinical standards. Today, RAA provides EMS services to a daytime population of over 800,000 and a nighttime population of about 200,000 people over a 62 square mile area. With a shift in the EMS industry from providing simple transportation to mobile information technology and recognizing that adoption of technology would improve patient care and IT operational effectiveness, RAA evaluated remote access solutions and ultimately chose In Motion Technology's onBoardTM Mobile Gateway.
In 2006, the Richmond Ambulance Authority deployed this wireless computer system throughout its fleet of ambulances.   In Motion's onBoardTM Mobile Gateway and Gateway Manager service has improved the Richmond Ambulance Authority's pre-hospital patient care by allowing for faster dispatch and response times; increased vehicle life expectancy and has also significantly reduced mobile data communications costs.   In addition, RAA has reduced training costs, simplified network upgrades and increased workforce productivity by giving paramedics the tools they need to efficiently communicate from the field.
The In Motion onBoardTM Mobile Gateway turns ambulances into a secure local  area network that senses and selects the best available wireless network, enabling emergency medical technicians to access and disseminate patient information from the field. The onBoardTM Mobile Gateway Manager monitors the vehicle location and health of the mobile network, helping public safety organizations improve response times.
With In Motion's technology and minimal IT resources or management, the Richmond Ambulance Authority has deployed new applications including Computer-Aided Dispatch (CAD), Automatic Vehicle Location (AVL) systems and driver safety software in their emergency vehicles – with the assurance that information will reach its destination. The Richmond Ambulance Authority plans to implement electronic patient care records in the coming months.
"We are honored that Computerworld has recognized the Richmond Ambulance Authority as a finalist in their prestigious 'Best Practices in Mobile & Wireless' awards program," said Jerry Overton, executive director of the Richmond Ambulance Authority.
"The recognition of our deployment of In Motion's onBoard Mobile Gateway further validates our continued efforts to stay at the forefront of our industry by leveraging technology to improve pre-hospital patient care, driver safety and overall organizational efficiency."
The complete list of Computerworld's 'Best Practices in Mobile & Wireless' Awards Program Finalists can be found online at (www.mwwusa.com ).
About Richmond Ambulance Authority
In 1991, the Richmond City Council and the city manager decided to implement an Emergency Medical Services (EMS) system that placed the patient first and guaranteed its performance to the City's residents.  Today, the Richmond Ambulance Authority responds to approximately 135 calls per day and transports, on average, 110 patients per day.  RAA's emergency response times are among the fastest in the nation with ambulances on the scene of life threatening emergencies in less than 8 minutes and 59 seconds in more than 90% of all responses.  RAA is one of only five EMS agencies in the United States accredited by both the Commission on the Accreditation of Ambulance Services and the National Academies of Emergency Dispatch.  RAA is also a Commonwealth of Virginia Accredited Dispatch Center.
About Computerworld
Computerworld is the leading source of technology news and information for IT influencers worldwide. Computerworld's award-winning weekly publication, Computerworld.com Web site (www.computerworld.com), focused conference series and custom research form the hub of the world's largest (40+ edition) global IT media network. In the past five years alone, Computerworld has won more than 100 awards, including Folio Magazine's 2006 Gold EDDIE Award for the best technology/computing magazine, the 2004 and 2006 Magazine of the Year Award, and 2006 Best Overall Web Publication from the American Society of Business Publication Editors (ASBPE). Computerworld leads the industry with a print audience of 1,252,000 readers each week (IntelliQuest CIMS Spring 2006) and an online audience of over 2 million unique monthly visitors (Omniture).