PLEASE BE ADVISED: Effective June 1, 2023, the Richmond Ambulance Authority (RAA) will be increasing its retail rates. On May 16, 2023, RAA's Board of Directors approved an increase to RAA's retail rates, following recommendations made by third-party consultants contracted by the City of Richmond in response to a request made by Mayor Levar Stoney in 2022. The current rates and new rates are reflected in the table below.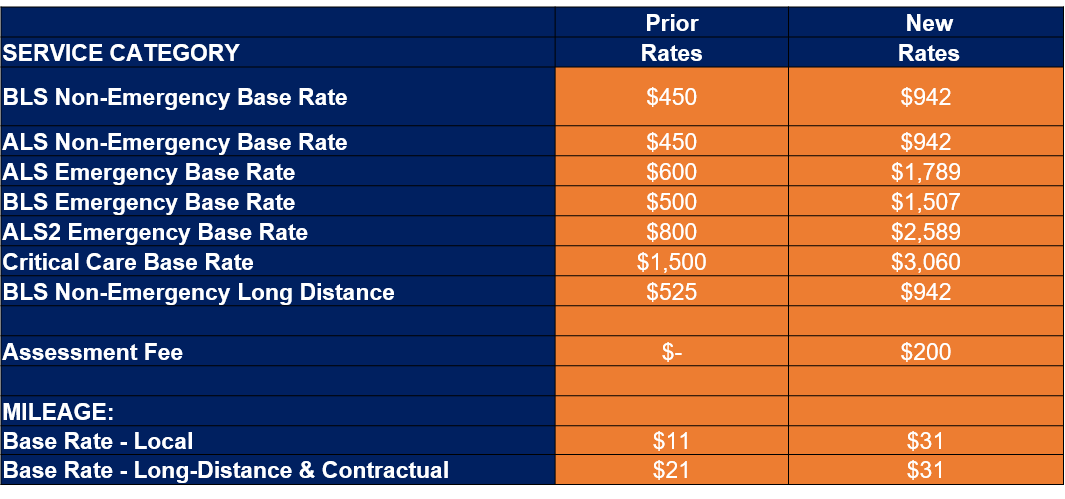 The rate increase will have no impact on patients with Medicare or Medicaid, who make up about 81% of RAA's responses. For residents who may be impacted by the potential rate increase, RAA will continue to offer assistance through existing programs including RAA's Lifesaver Membership Program, and for those who qualify, Payment Plans Requests or financial assistance.
Click here to learn more about those programs.
For questions, please call 804-254-1150 or use our online contact form by clicking on the link below.